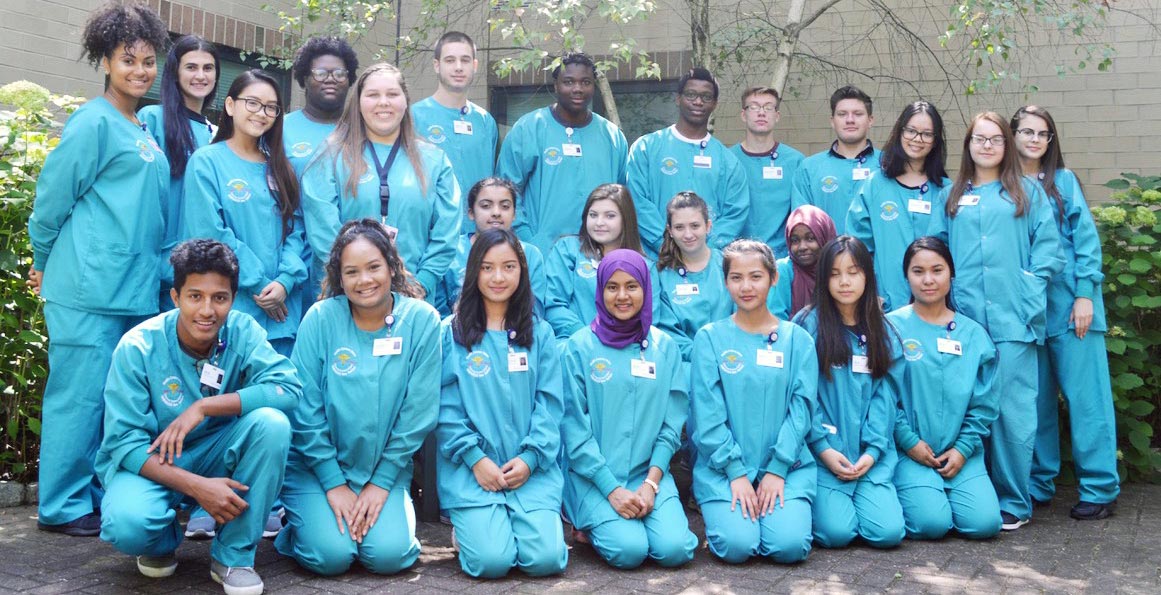 August 10, 2017
New York State Highlights Success of Summer Jobs Program
More Than 18,000 Teens Employed This Summer Through Program
The New York State Office of Temporary and Disability Assistance today highlighted the success of the Summer Youth Employment Program, as the summer begins to wind down. More than 18,000 New Yorkers, ages 14-20, were employed this summer across the state through the program.
"Young New Yorkers not only get a good summer job and a steady paycheck through this program, they learn how to take direction, work as part of a team toward a common goal and interact with adults," said Office of Temporary and Disability Assistance Commissioner Samuel D. Roberts. "The skills and work ethic they can develop through this experience will be useful as they pursue their educational and career goals."
New York State provided $36 million this year to local departments of social services to provide summer jobs for young people. Participants work in entry level jobs at places such as parks, nursing homes, summer camps, child care organizations, senior citizens centers and community recreation centers, among others.
Youth ages 14 to 20, whose families have income below 200 percent of the poverty level, or $40,840 for a family of three, are eligible. The program provides up to six weeks of paid employment in July and August.
Since 2011, the state has provided $189.5 million to provide 121,000 summer jobs for New York's youth.
The Summer Youth Employment Program plays an important role in introducing youth into the workforce, helping them acquire skills that can be used to improve performance in school and become responsible adults. Constructive workforce experiences can provide great benefits, as employers and youth both agree.
"The young men and women working for the Yonkers Police through the summer jobs program have been valuable assets to our department, assisting our support units in their daily operations," said Yonkers Police Commissioner Charles Gardner. "These young adults are interacting with our members in positive environments, learning unique skills and gaining experience, and enhancing our community relationships. It is also our desire that they may consider a career in law enforcement, possibly leading to a full-time appointment with our department."
"Not only do these young adults learns important skills that they can take to their careers as they move forward, but they also provide the staff with assistance and support," said Colette Wilk, Director of Clinical Education for the Mohawk Valley Health System (MVHS). "It's a great opportunity for MVHS and the youth involved in the program."
"You learn responsibility and you learn that what you do matters," said Fatima Adam, who worked at Johnson Park Center in Utica this summer. "There is someone counting on you to do the job and do what is needed – without being told. I liked that feeling that I was trusted with work that was important."
"The Oneida County Summer Youth Employment Program has long played an important role in the lives of the young people in this community," said Oneida County Executive Anthony J. Picente Jr. "As a former participant in the program, I can attest to the values it instills in our future workforce and the essential preparation it provides for successful careers."