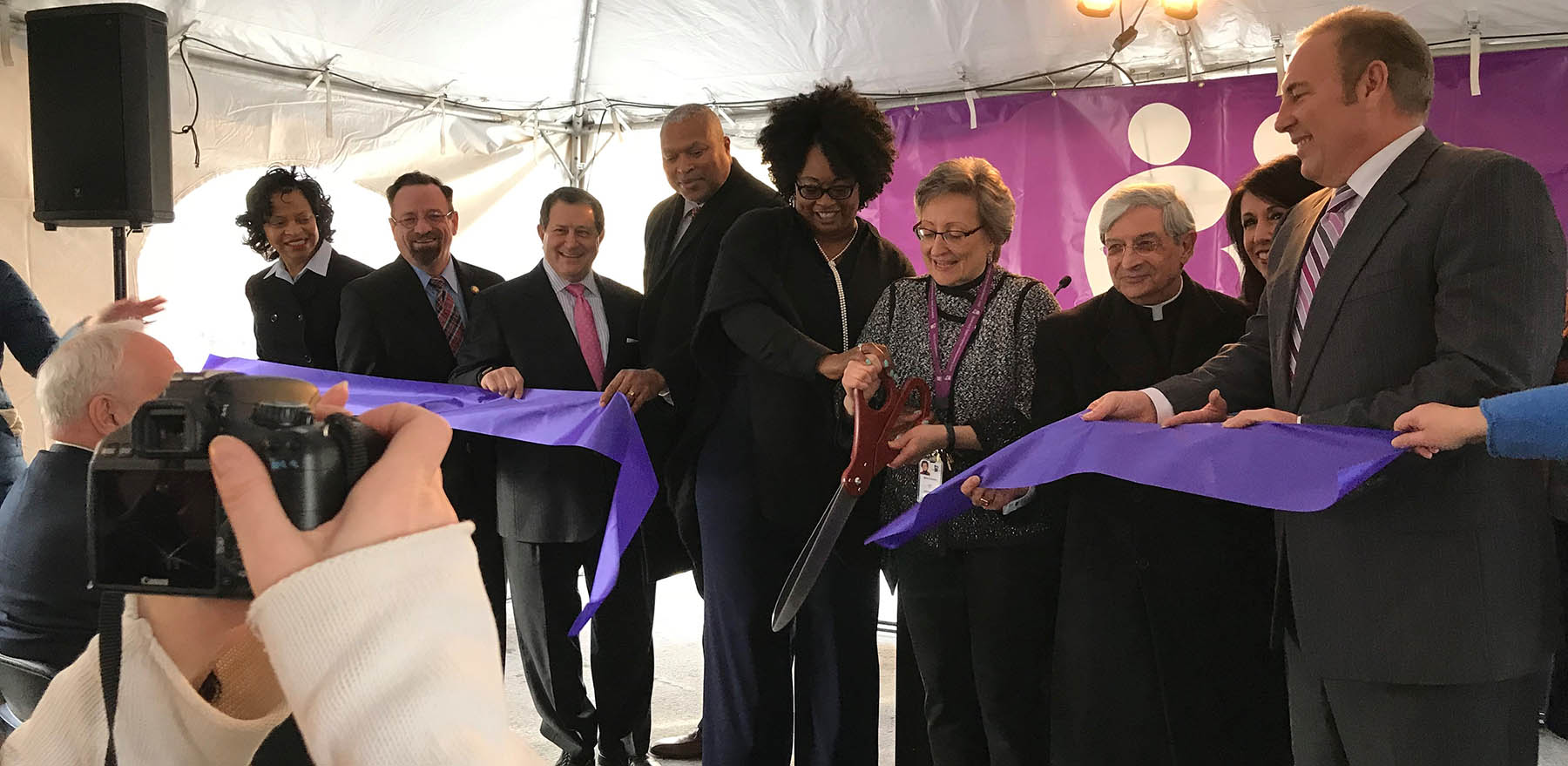 January 25, 2018
State Announces Re-Opening of Emergency Housing for Homeless Women and Children in Monroe County
The New York State Office of Temporary and Disability Assistance today announced the grand re-opening of a $1.7 million homeless housing development in Rochester. The Catholic Family Center's renovated Sanctuary House provides space for emergency housing for 47 women and children in Rochester.
"Successfully combatting homelessness requires a comprehensive approach that addresses the unique needs of some of the most vulnerable among us," said Office of Temporary and Disability Assistance (OTDA) Commissioner Samuel D. Roberts. "Sanctuary House will help women and children escape the streets, providing a safe and secure facility where they can get the help they need while preparing to move into permanent housing."
The recent work was funded with $1.7 million in State funding through OTDA's Homeless Housing and Assistance Program.
The project involved an interior renovation designed to better serve residents, with the goal of helping move them into permanent housing. The work included increasing the number of beds from 43 to 47. Other renovations included replacing the heating and ventilation system, extending the sprinkler system to the entire building and installing new commercial fixtures, appliances and cabinets in the kitchen.
The services provided to residents include nutritious meals, case management services, a parenting program, weekly on site access to a nurse and doctor, on-site drug and alcohol education, literacy training and employability assessments.
The shelter was first created in 2002 with $1 million from the Homeless Housing and Assistance Program.
During 2016, Sanctuary House served over 900 people, including nearly 400 children, more than 200 of them under the age of 5. Sanctuary House plays an important role in the community as it receives the largest number of placements for homeless women in Rochester.
"This project is another example of Governor Cuomo's commitment to addressing the homelessness crisis throughout New York State," Commissioner Roberts said. "We are happy to once again work with the Catholic Family Center and congratulate them on the successful completion of renovations to Sanctuary House."