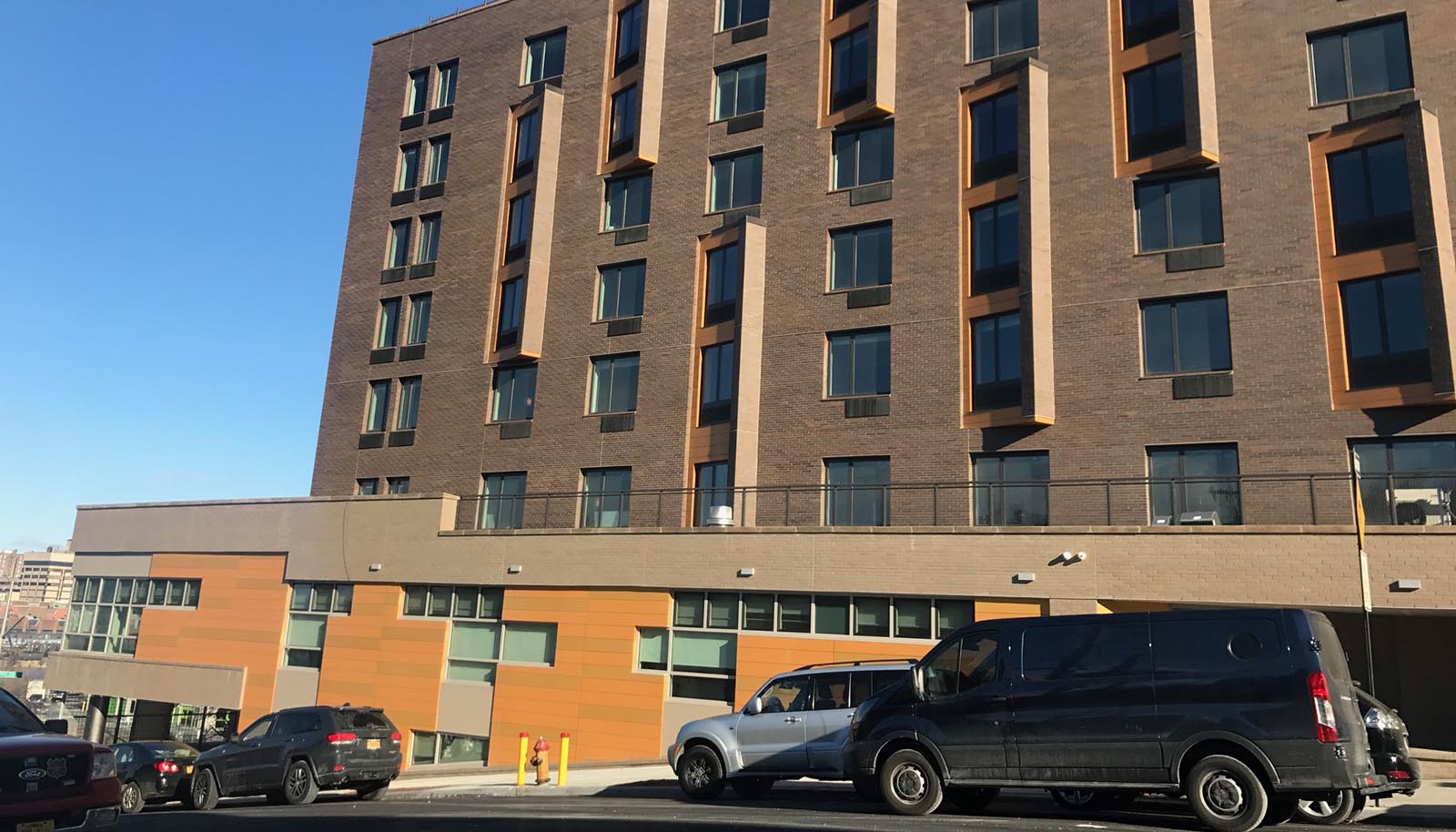 May 22, 2018
State Announces Grand Opening of $45.5 Million Supportive Housing Development in the Bronx
Housing for Homeless Workers Among the 136 Apartments Created as Part of Project
The New York State Office of Temporary and Disability Assistance today announced the grand opening of the $45.5 million Landing Road Apartments, a supportive and affordable housing development in the Bronx. Developed by the Bowery Residents' Committee, the project includes 111 supportive housing units for individuals who are working and homeless, as well as an additional 25 affordable apartments for low-income families.
"We're proud to play a role in this development as supportive housing brings together housing and tailored services necessary for individuals to achieve better stability in their lives," Office of Temporary and Disability Assistance (OTDA) Commissioner Samuel D. Roberts said. "Congratulations to the Bowery Residents' Committee and everyone else involved in constructing these much-needed apartments for individuals who have experienced homelessness."
The newly-constructed building is located at 233 Landing Road in the Bronx. In addition to the apartments, it also includes a 200-bed transitional shelter for working homeless single adults on the first two floors. Support services to be provided to residents include employment training, housing retention, financial literacy, credit counseling, mental and primary health services, and substance abuse services, as needed.
This development complements Governor Cuomo's $20 billion, five-year Housing Plan. The plan makes housing accessible and combats homelessness by building and preserving 112,000 units of affordable housing, including 6,000 units of supportive housing. The plan is a comprehensive approach to statewide housing issues and includes multifamily and single-family housing, community development, and rent stabilization.
OTDA's Homeless Housing and Assistance Program provided more than $2 million in funding to support the construction of the 111 supportive housing units.