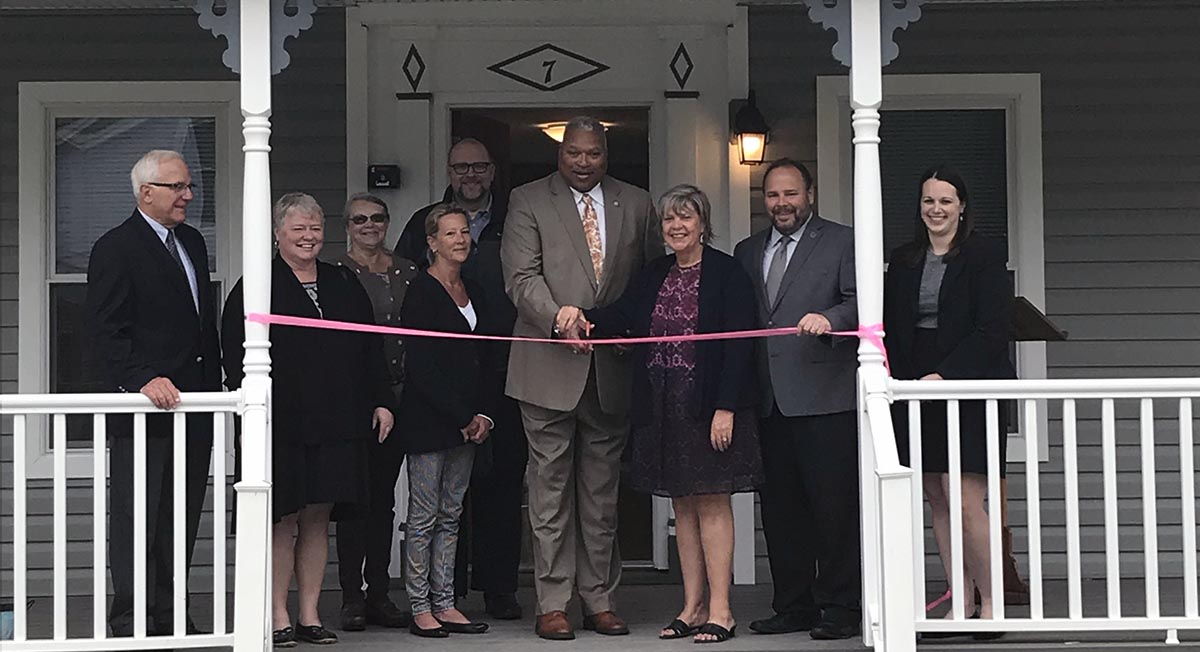 October 02, 2018
State Announces Opening of Supportive Housing for Homeless in Yates County
Three Buildings Rehabilitated to Provide Nine Housing Units for Homeless Individuals and Families
The New York State Office of Temporary and Disability Assistance today announced the opening of a $1.9 million permanent supportive housing project that will serve homeless individuals and families in Yates County. Three buildings were rehabilitated in the Village of Dundee to create eight units of permanent supportive housing and one emergency housing unit.
"The Dundee project will help stabilize Yates County residents in need by providing them with a living environment where they have access to supportive services that will help them be productive members of the community," Office of Temporary and Disability Assistance (OTDA) Commissioner Samuel. D. Roberts said. "We are pleased to partner with the Keuka Housing Council and congratulate them on the completion of this much-needed project."
The properties are mixed use with commercial space on the street level and apartments on the second level with a total of 30 beds. The project serves families with housing emergencies related to substance addiction, mental illness, domestic violence, financial problems or an individual with a developmental disability. Tenants of the emergency housing unit will stay until permanent supportive housing becomes available or they're able to locate housing elsewhere.
The project was funded by a $1.9 million award from OTDA's Homeless Housing and Assistance Program (HHAP). The Keuka Housing Council, the project's sponsor, was also awarded a conditional Empire State Supportive Housing Initiative grant that will provide a rental subsidy for the eight permanent units and fund supportive services.
Renee Bloom, Executive Director of Keuka Housing Council said, "I would like to express Keuka Housing Council's sincere thank you for all of the work that OTDA's Homeless Housing and Assistance Program has provided. This has included not only the grant money for this amazing renovation of 8 apartments, but also for the ongoing technical support to get to this point. We would not have been able to do this project without the assistance of HHAP and the Empire Supportive Services Housing Initiative. We will now be able to provide permanent supportive services and operating subsidies for our chronically homeless population in Yates County."