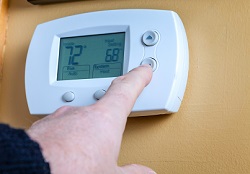 Nearly 1.5 Million Households Received Assistance Last Winter – Governor Andrew M. Cuomo today announced households that need help paying their heating bills this winter can begin applying for assistance from the Home Energy Assistance Program on Monday, November 16. The program provides financial assistance to help low-income and elderly New Yorkers keep their homes warm in the winter months.
"The Home Energy Assistance Program is vital to helping struggling households afford the costs of heating their homes during the cold New York winters," Governor Cuomo said. "It provides some much-needed relief, especially for low-income working families, as well as senior citizens on a fixed income. I encourage anyone in need of this assistance to apply before the coldest weather sets in." Read more…
Governor Andrew M. Cuomo today announced the start of construction on a $10.7 million supportive housing development for veterans in the Town of Canandaigua. Veterans Housing for Canandaigua will provide affordable housing and on-site services with 48 units for veterans and their families who are homeless or at risk of becoming homeless.
"These brave men and women defended our nation, and helping to ensure they have a safe, affordable and decent place to call home is one small way to thank them for their service," Governor Cuomo said. "I am proud to help create this housing for New York veterans in need and thank our local partners for this very important project." Read more…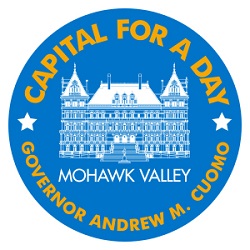 $250,000 to Repair Homes in Gloversville and $50,000 to Help Refugee Teens Enter Workforce – Governor Andrew M. Cuomo today convened the first meeting of a new working group established to carry out the Mohawk Valley Capital for a Day 31-point agenda. The Governor also announced that the state has finalized a $250,000 contract to assist homeowners in the City of Gloversville with essential home repairs, preserving approximately 30 affordable units in the Mohawk Valley, and $50,000 to fund an educational program for young adult refugees.
"From helping residents receive the resources necessary to complete essential home repairs, to helping our youth find employment opportunities, we are strengthening communities and building a brighter future for the Mohawk Valley," Governor Cuomo said. "This outgrowth of the Capital for a Day initiative is one more way that we're working to keep this region's economic momentum moving forward." Read more…