As Schools End Regular Sessions, Program Gears Up to Serve Nearly 360,000 Children at Schools, Parks and Camps – Governor Andrew M. Cuomo announced the availability of free summer meals sites throughout the state to provide children from low-income households with fresh, healthy food when schools are out of session. Data from a national report shows nearly 360,000 children received free summer meals in New York in 2014, an increase of nine percent from 2013.
"Stamping out child hunger in New York is not only a top priority of this administration, it's absolutely vital to this state's future health," Governor Cuomo said. "This program will help ensure children who rely on reduced-price meals during the school year still have access to healthy food during the summer months – an important part of our efforts to make child hunger a relic of the past in the Empire State." Read more…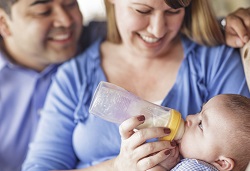 Governor Andrew M. Cuomo today announced $658 million to support access to healthy and nutritious food for some of New York's most vulnerable residents. The funds will be awarded to 92 health and wellness providers that administer New York State's Special Supplemental Nutrition Program for Women, Infants and Children (WIC) and drive an expansion of services where the need is greatest. These 92 providers support approximately 400 WIC clinics across the state, reaching nearly 500,000 New Yorkers every month.
"Providing the opportunity for all New Yorkers to have access to fresh, healthy and nutritious food is a top priority of this administration and essential to this state's future health," Governor Cuomo said. "This funding not only ensures that these essential services will continue in communities across New York, but also expands them in order to reach more people in need." Read more…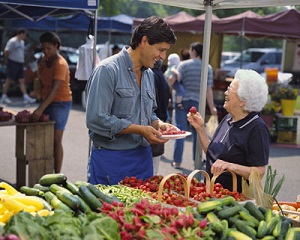 Additional Funding Provided in State Budget for First Time to Boost the Program and Reach More Seniors - Governor Andrew M. Cuomo today announced that nearly $2 million in Senior Farmers' Market Nutrition Program checks will be distributed across the state. For the first time, additional funding has been provided in the New York State Budget to expand the United States Department of Agriculture's $1.5 million program and reach more seniors. The program provides checkbooks to low-income New Yorkers age 60 and older to purchase $20 worth of fresh, locally grown fruits and vegetables from local farmers' markets.
"Our administration is helping thousands of low-income seniors live and eat healthy by accessing fresh, locally grown produce,"Governor Cuomo said. "This program encourages healthy living and supports farmers across the state, and by adding funding in this year's budget we are ensuring that thousands more New Yorkers can also benefit. I am proud that our administration is joining our federal partners to make this program better than ever, and I encourage everyone to check out their local farmers markets this summer." Read more…