August Declared "Child Support Awareness Month" in New York State - The Office of Temporary and Disability Assistance (OTDA) today recognized the nearly one million children who benefit from the State's child support program. In addition, Governor Andrew M. Cuomo issued a proclamation declaring August "Child Support Awareness Month" in New York State.
OTDA's child support program provides custodial parents of all income levels with assistance in obtaining financial support and medical insurance coverage for their children. The program helps by locating noncustodial parents, establishing paternity, establishing support orders, and collecting and distributing child support payments. Read more…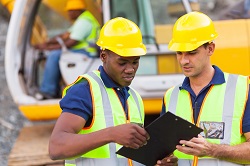 Career Pathways Program Prepares Workers for High-Demand Job Sectors - Governor Andrew M. Cuomo today announced $3.6 million to support education and job-training programs that help low-income workers find employment in sectors with significant demand for skilled labor. Made available through the Career Pathways Program, this funding furthers efforts to provide participants with a clear and reliable course of action for acquiring new technical skills, securing opportunities to earn higher wages over time and progressing in their careers.
"By giving workers a boost in the job market and ensuring that Empire State businesses have access to our world-class labor force, we are growing the economy while creating new opportunities for New Yorkers," Governor Cuomo said. "This funding supports programs that empower hard-working men and women to further their careers in growing industries, and unlocks the potential for growth in some of our most vibrant sectors of business. I am pleased to be announcing this funding today, and I look forward to seeing it benefit communities around the state for years to come." Read more…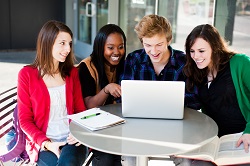 Governor Andrew M. Cuomo today announced the release of a $3.2 million College Access Innovation Grant application that will be used by organizations to increase college enrollment and completion among low-income students across the State.
"New York's legacy is built on providing opportunities for all, and through this competitive grant we are continuing that reputation and investing in programs that work for the people," Governor Cuomo said. "This grant allows us to implement successful strategies that help low-income students entering college achieve greater educational and economic opportunities for their future." Read more…