There will be a period of time on Sunday, September 21, 2014, when your Electronic Benefits Transaction (EBT) card will not work for cash or food purchases, or to withdraw cash. This EBT downtime will begin around 12am on Sunday, September 21, 2014, and could last until 5pm that day. You will need to plan your cash and food purchases, and cash withdrawals accordingly. The downtime is necessary while New York State changes EBT vendors. After the conversion, your current EBT card will continue to work, and there is no need to replace your card. There will be no impact on your ability to access your medical benefits.
العربية - 中文 - Ayisyen - Italiano - 한국의 - РУССКИЙ - ESPAÑOL
Schools, child care programs host fathers each year to promote positive outcomes for children - Two state agencies that serve New York's families today encouraged fathers and significant male caregivers to participate in Dads Take Your Child to School Day on Tuesday, Sept. 16, an annual event that helps fathers across New York State engage in their children's education.
The New York State Office of Children and Family Services (OCFS) partners with the Office of Temporary and Disability Assistance (OTDA) each year, helping the grassroots movement grow from a few participating schools little over a decade ago to hundreds of schools, Head Start programs, and community partners, plus thousands of fathers and father figures. Educators and child care providers use Dads Take Your Child to School Day to get to know significant male caregivers and encourage their involvement throughout the school year. Read more…
August Declared "Child Support Awareness Month" in New York State - The Office of Temporary and Disability Assistance (OTDA) today recognized the nearly one million children who benefit from the State's child support program. In addition, Governor Andrew M. Cuomo issued a proclamation declaring August "Child Support Awareness Month" in New York State.
OTDA's child support program provides custodial parents of all income levels with assistance in obtaining financial support and medical insurance coverage for their children. The program helps by locating noncustodial parents, establishing paternity, establishing support orders, and collecting and distributing child support payments. Read more…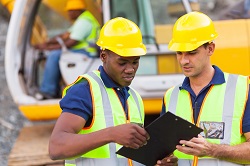 Career Pathways Program Prepares Workers for High-Demand Job Sectors - Governor Andrew M. Cuomo today announced $3.6 million to support education and job-training programs that help low-income workers find employment in sectors with significant demand for skilled labor. Made available through the Career Pathways Program, this funding furthers efforts to provide participants with a clear and reliable course of action for acquiring new technical skills, securing opportunities to earn higher wages over time and progressing in their careers.
"By giving workers a boost in the job market and ensuring that Empire State businesses have access to our world-class labor force, we are growing the economy while creating new opportunities for New Yorkers," Governor Cuomo said. "This funding supports programs that empower hard-working men and women to further their careers in growing industries, and unlocks the potential for growth in some of our most vibrant sectors of business. I am pleased to be announcing this funding today, and I look forward to seeing it benefit communities around the state for years to come." Read more…