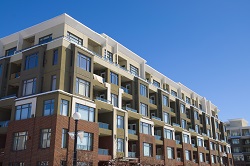 Funding to Help Homeless Families, Domestic Violence Victims and Veterans - Governor Andrew M. Cuomo today announced more than $40 million in funding for supportive housing projects to help homeless and low-income New Yorkers. The projects will provide a total of 276 units of supportive housing for homeless individuals and families, including survivors of domestic violence, veterans, youth, and adults with disabling mental health conditions.
"These organizations provide a vital public service and these grants will help them fulfill their incredibly important mission of helping homeless New Yorkers rebuild their lives," Governor Cuomo said. "The supportive housing programs offered by these groups are a proven way to bring stability and security to some of our most vulnerable residents and families and help to build stronger communities all across New York." Read more…
Most Recipients to Begin Receiving Two Monthly Payments Instead of One - The New York State Office of Temporary and Disability Assistance (OTDA) today reminded Supplemental Security Income (SSI) recipients that most will see a change in how they receive their monthly benefits beginning October 1, 2014. SSI provides financial support to eligible aged, blind or disabled individuals to help meet their basic needs. This change in program administration will not impact the SSI benefit amount someone receives.
What is changing?
Beginning October 1, eligible New Yorkers will receive two benefit payments instead of one payment. One payment will come from the U.S. Social Security Administration (SSA) and one payment will come from the New York State Office of Temporary and Disability Assistance (OTDA) SSI State Supplement Program (SSP). Recipients will continue to receive the same total amount each month and will continue to receive payments at the same time of the month and in the same way they currently do, either by direct deposit or check. Read more…
Schools, child care programs host fathers each year to promote positive outcomes for children - Two state agencies that serve New York's families today encouraged fathers and significant male caregivers to participate in Dads Take Your Child to School Day on Tuesday, Sept. 16, an annual event that helps fathers across New York State engage in their children's education.
The New York State Office of Children and Family Services (OCFS) partners with the Office of Temporary and Disability Assistance (OTDA) each year, helping the grassroots movement grow from a few participating schools little over a decade ago to hundreds of schools, Head Start programs, and community partners, plus thousands of fathers and father figures. Educators and child care providers use Dads Take Your Child to School Day to get to know significant male caregivers and encourage their involvement throughout the school year. Read more…