Notice
J.P. Morgan Chase has notified New York State that some prepaid debit cardholders who use state government services may have had their personal information improperly accessed between July 17 and September 17, 2013.
Affected accounts in New York State are for prepaid debit cards issued by the State's Department of Labor and Office of Children and Family Services and EBT cards issued by the Office of Temporary and Disability Assistance.
Chase reported that there is no evidence any accounts had been compromised and New York State is working with the bank to ensure all affected customers are notified and any issues are quickly and properly resolved.
The bank said only a small portion of all cardholders were affected and those customers will be notified with an e-mail beginning on Monday. A hotline will be open on Monday to answer customer questions. In the interim, Chase directed customers to call the phone number listed on their cards for any additional information.
This potential breach affected about 465,000 individuals in multiple states, according to the bank. Chase is working with law enforcement to investigate the cause of the problem.
The State is awaiting an explanation from Chase as to why the State and its departments were not informed until December 3 of the potential security breach that was discovered in mid-September.
Grants Will Help 2,600 Emergency Food Providers Meet Needs of New Yorkers Impacted by Recent Federal Cuts to SNAP Benefits Governor Andrew M. Cuomo today announced $4.5 million in grants to help 2,600 emergency food providers throughout New York State respond to an increased need for food assistance following the recent reduction in federal SNAP benefits that has impacted 3.1 million New Yorkers. The Governor today also encouraged New Yorkers and businesses to donate food or volunteer at a local food bank this holiday season.
"With the holiday season upon us, New York State is stepping up to help food banks and soup kitchens across the state stock their shelves and feed those in need," Governor Cuomo said. "These state grants are aimed at filling the gap caused by the recent cuts in federal SNAP benefits and provide a boost to vital food assistance programs, to help provide relief to impacted New Yorkers. This time of year is also about celebrating the spirit of giving, so I encourage all New Yorkers to join our efforts by donating food or volunteering their time at local food banks and soup kitchens. A little can go a long way, and I encourage all who can to help those less fortunate this year." Read more…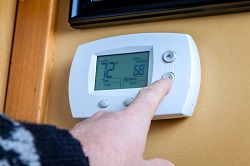 Residents Outside of New York City Can Apply Online at myBenefits.ny.gov for the First Time - Governor Andrew M. Cuomo today announced that households across the state can begin applying for heating assistance this winter through New York's Home Energy Assistance Program (HEAP) on Monday, November 18. HEAP, which is overseen by the New York State Office of Temporary and Disability Assistance (OTDA), is a federally-funded program that provides up to $650 for eligible households to pay for energy costs in order to keep their homes warm during the winter.
For the first time, anyone living outside of New York City who is seeking a regular HEAP benefit, which assists households that pay a high proportion of household income for energy, will be able to submit applications online at myBenefits.ny.gov starting on November 18. Read more…
Federal Food Stamp Cuts to Further Increase Demand as Holiday Season Approaches - Governor Andrew M. Cuomo today encouraged New Yorkers to make a donation to their regional food bank, which helps to feed people in nearby communities who are struggling to afford healthy meals. The state's eight regional food banks – which support thousands of local hunger relief programs across the state – are expecting increased demand for assistance in light of recent federal changes to the Supplemental Nutrition Assistance Program (SNAP).
"With the combination of cuts to the federal SNAP program and an approaching winter season, it is more important than ever that New Yorkers support their local food bank," Governor Cuomo said. "New York's food banks serve a variety of vulnerable populations across the state, including senior citizens, individuals with disabilities, and low income families – many of whom have already been impacted by federal SNAP reductions. By purchasing a few extra items to donate when grocery shopping, we can all do our part to put food on the table of those in need this holiday season." Read more…