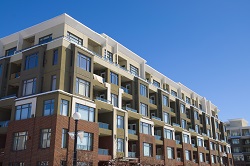 Housing to Help Homeless Families and Veterans - Governor Andrew M. Cuomo today announced $7.2 million in funding for supportive housing projects in the Bronx and Buffalo. These projects will provide a total of 80 units of supportive housing for homeless individuals and families, including veterans and high-need Medicaid beneficiaries, with funding through the Office of Temporary and Disability Assistance's Homeless Housing and Assistance Program.
In the Bronx, Postgraduate Center for Mental Health is being awarded $5.5 million and, in Buffalo, HELP Development Corporation is being awarded $1.7 million. Read more…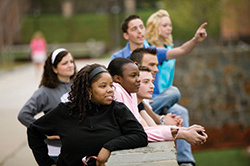 Governor Andrew M. Cuomo today announced $3.2 million in federal College Access Challenge Grant Program funding has been awarded to 20 organizations across the State to help increase college enrollment and directly serve low-income students. This funding comes from a $6.2 million grant awarded to the State in 2013 by the U.S. Department of Education and will be administered by the New York State Higher Education Services Corporation. A $6.5 million grant was also awarded in 2014 and will be used to support college access services and activities for the 2015-16 school year.
"Increasing access to higher education for all New Yorkers is a top priority of this administration, and this funding will help put more lower income students on track for a college career," Governor Cuomo said. "Working with our partners in government, we will continue to invest in our home-grown talent to provide students with the education they deserve." Read more…
OTDA Commissioner Kristin M. Proud joined a group of elected officials on Friday, November 7th at Unity House of Troy, Inc. to raise awareness about homelessness in the Capital Region. The event was the kick-off for Homeless Awareness Month, organized by The Capital Region Coalition to End Homelessness. Speaking on behalf of Governor Cuomo, Commissioner Proud said the state is committed to helping fund projects for organizations like Unity House through OTDA's Homeless Housing Assistance Program (HHAP).
"In this year's State Budget, Governor Cuomo more than doubled the amount of HHAP funding available, raising it from $30 million per year to $63 million," she said. Read more…