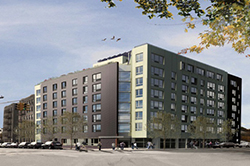 Funding to Help Homeless Adults Living with HIV/AIDS, Recovering from Substance Abuse, Homeless Veterans - Governor Andrew M. Cuomo today announced more than $17 million in funding for supportive housing projects to help homeless and low-income New Yorkers. The projects will provide a total of 127 units of supportive housing for homeless individuals and families, including veterans and their families, adults who are living with HIV/ AIDS, recovering from substance abuse, or have disabling mental health conditions.
"This funding will help those most in need achieve the highest level of independence possible. This investment is another step towards developing stronger communities and help ensure that all New Yorkers have access to a safe, decent, and affordable place to live." Read more…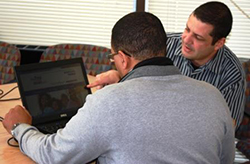 Expanded Program Offers More Than 900 Free Sessions Statewide, Targets Assistance to Low-Income New Yorkers - Governor Andrew M. Cuomo today announced the launch of a greatly-expanded network of free tax filing assistance sites across New York. The State is offering 942 free sessions to New Yorkers – a 400 percent increase over last year – at 80 locations statewide. Each site is staffed by State Department of Taxation and Finance tax experts who are available to assist low-income New Yorkers with electronically filing their 2014 taxes.
"By helping hard-working families and individuals file their taxes, we're ensuring that more people can get their taxes done on time and accurately," Governor Cuomo said. "We want to help cut down on confusion – and by enhancing free access at dozens of key assistance centers across the state, more families and individuals can maximize their refund." Read more…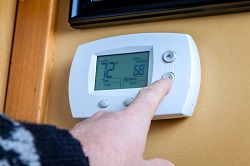 Commission Also Clarifies Rules Regarding Door-to-Door Marketing - The New York State Public Service Commission (Commission) today directed development of new consumer safeguards to protect customers of energy service company (ESCO) customers, particularly those who participate in utility low-income assistance programs. The added protection will ensure that low-income customers will pay no more for energy from an ESCO than they would from their local utility, and/or obtain a valuable energy service from their ESCO. The Commission also directed implementation of new protections for all ESCO sales resulting from door-to-door or telephonic marketing, to require independent verification of a customer's request to enroll with an ESCO.
"Safeguarding the interests of consumers, particularly low-income customers, is of critical importance to the Commission," said Commission Chair Audrey Zibelman. "As a result of the Commission's action today, when implemented, low-income consumers will be guaranteed that they will pay no more than if they had purchased energy from the local utility or these customers could opt to purchase valuable services from third-party companies, such as home-energy management capabilities or prices fixed at reasonable levels." Read more…