Local District Office Closed
The following local district office is closing early today, November 26, 2014, due to inclement weather:
Sullivan County, at 4 p.m.
Last updated: November 26, 2014, 12:48 p.m.
OTDA Commissioner Kristin M. Proud joined a group of elected officials on Friday, November 7th at Unity House of Troy, Inc. to raise awareness about homelessness in the Capital Region. The event was the kick-off for Homeless Awareness Month, organized by The Capital Region Coalition to End Homelessness. Speaking on behalf of Governor Cuomo, Commissioner Proud said the state is committed to helping fund projects for organizations like Unity House through OTDA's Homeless Housing Assistance Program (HHAP).
"In this year's State Budget, Governor Cuomo more than doubled the amount of HHAP funding available, raising it from $30 million per year to $63 million," she said. Read more…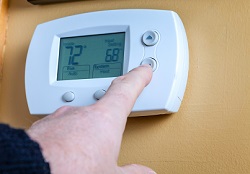 Eligible households could receive up to $625 to help heat their homes this winter - Governor Andrew M. Cuomo today announced that households needing heating assistance can begin applying for New York's Home Energy Assistance Program on Monday, November 17. Eligible households can receive a one-time benefit of up to $625 this winter from the program, which is federally-funded.
Again this winter, anyone living outside of New York City can apply for a regular Home Energy Assistance Program benefit online at myBenefits.ny.gov. Last year, more than 35,000 households applied through the myBenefits site.
"As another cold winter season approaches, we are reminding New Yorkers that help is available to keep their homes warm as temperatures drop," Governor Cuomo said. "Starting on November 17, eligible residents from all across the State can apply for funding to help meet their home heating costs through the coming winter months. I encourage all residents who need this assistance to apply." Read more…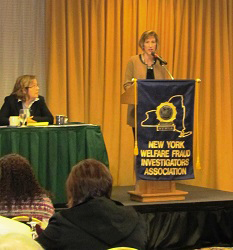 Nearly 500 Investigators Trained by OTDA since September - OTDA Commissioner Kristin M. Proud gave the opening remarks at the New York Welfare Fraud Investigators (NYWFIA) Regional Training seminar at the Albany Marriott, on October 22. NYWFIA works collaboratively with OTDA and the Office of Children and Family Services (OCFS) throughout the year to provide training and support for local social services district fraud investigators.
Commissioner Proud highlighted the important work and impressive results produced by the investigators in the last year. She emphasized the importance that Governor Cuomo's administration places on maintaining the integrity of our public assistance programs. Commissioner Proud also thanked the investigators for ensuring that public assistance benefits remain available to those citizens in need – and that public support of these programs continues. Read more…