OTDA Home About OTDA Commissioner's Biography
Samuel D. Roberts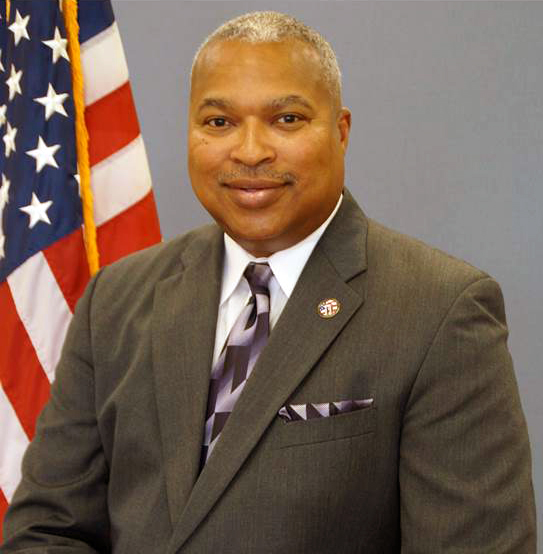 Samuel D. Roberts was appointed Commissioner of the New York State Office of Temporary and Disability Assistance in June 2015, by Governor Andrew M. Cuomo. At OTDA, he leads an agency responsible for overseeing a range of the State's most important programs for its low-income residents and providing leadership, guidance and support to local departments of social services in the administration of these programs. This includes helping public assistance recipients, and potential recipients, enter the workforce; promoting access to economic supports for low-income working New Yorkers; connecting individuals with special needs to appropriate services; and helping to improve child well-being.
Commissioner Roberts brings a wide range of experience to his work at OTDA, having most recently served as a member of the New York State Assembly, elected to three consecutive terms. He was first elected in November 2010 to represent the 119th District, which includes parts of the city of Syracuse and the Towns of DeWitt, Onondaga and Salina. Roberts was re-elected for in 2012 and 2014 to represent the newly-defined 128th District.
In the Assembly, Commissioner Roberts served as Chair of the Task Force on University-Industry Cooperation. Prior to becoming an Assemblymember, he served at the Office of General Services as Superintendent of the Senator Hughes State Office building in Syracuse, New York.
Prior to his election to the Assembly, Commissioner Roberts served as an Onondaga County Legislator from 1990 to 1999. Roberts grew up on the east side of Syracuse and has garnered a solid reputation for his commitment to community activism and public service in Central New York. As a proud member of the United Auto Workers Union, Commissioner Roberts is a retiree of General Motors, where he worked as a journeyman tool and die maker for 30 years, and was elected as Recording Secretary of UAW Local Union #465 and Chair of Local Union #854's Education and Civil Rights Committees. Staying committed to the people, he served as Onondaga County Legislator. For five terms he represented Onondaga County's 19th Legislative District, supporting legislation important to his constituents. Highly skilled in Labor Relations, he has earned a Bachelor of Science degree from Empire State College, associate degrees from Onondaga Community College and certificates in Labor Studies from Cornell University.
Commissioner Roberts' dedication also transcends into the discipline of martial arts, where he holds an 8th Degree Black Belt in American Shotokan Karate. He ranked No. 1 in New York and New Jersey, top 10 in the United States and Canada, and was the winner of the World Championships prior to retiring from competition.