OTDA Home About OTDA Commissioner's Biography
Commissioner's Biography
Kristin M. Proud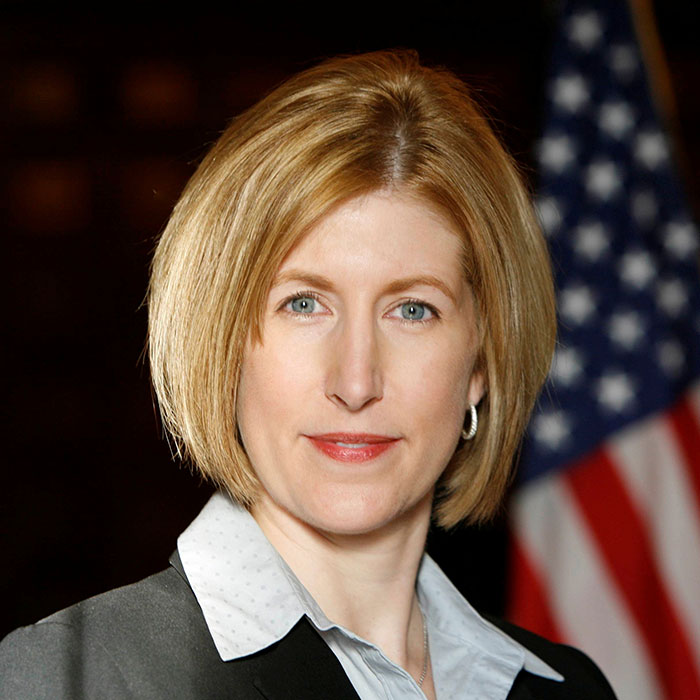 Kristin M. Proud is the Commissioner of the New York State Office of Temporary and Disability Assistance (OTDA), the state agency responsible for overseeing a range of New York State's programs for its low-income residents. She was appointed to her post by Governor Andrew Cuomo in June 2013.
Since 2009, Commissioner Proud served in the Governor's Office as Deputy Secretary for Human Services, Technology & Operations, and as Acting Commissioner of the New York State Office of Temporary & Disability Assistance since January 4, 2013. She is a member of Governor Cuomo's Olmstead Cabinet and the State's Mandate Relief Council.
She previously served in the Governor's Office as the Deputy Director of State Operations from November 2007 to August 2009, and as the Director of Health and Human Services from January to November 2007.
Commissioner Proud spent 14 years on staff in the New York State Assembly, during which time she worked for three Speakers of the Assembly. She served as the Deputy Secretary of the Assembly Ways and Means Committee and was also the principal staff advisor to the Speaker and the Assembly Majority on issues related to health and human services. Following that, she briefly left state service to work as Senior Director of Community Relations and Planned Giving for a not-for-profit organization that provides services to individuals with disabilities in the Capital Region.
Commissioner Proud is a summa cum laude graduate of the State University of New York at Albany.