OTDA Home About OTDA Commissioner's Biography
Michael P. Hein
Commissioner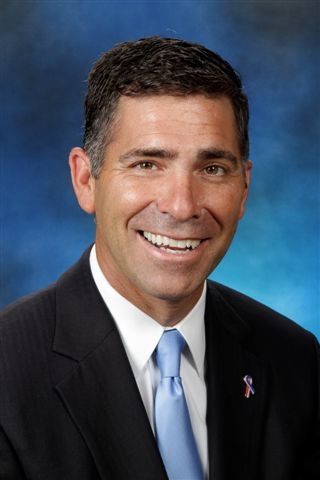 Michael P. Hein was appointed Commissioner of the New York State Office of Temporary and Disability Assistance in February 2019, by Governor Andrew M. Cuomo and confirmed by the Senate in June 2019. He leads a state agency charged with oversight of support programs and economic assistance for low-income New Yorkers. These programs include assistance programs to help households meet basic needs including housing, food and energy related costs. The agency also oversees child support services and makes determinations of medical disability for certain programs. In this role, Commissioner Hein is responsible for providing oversight and guidance to county departments of social services.
Prior to joining OTDA, Commissioner Hein served as Ulster County's first County Executive, initially taking office in 2009. He developed a strong record of leadership and innovation while building a reputation as a statewide leader in government reform, resulting in his being named one of the top elected officials in the country by Governing Magazine.
During his time as County Executive, he led efforts that resulted in functionally ending homelessness among Ulster County's veterans, while coordinating comprehensive support services to greatly improve long-term outcomes.
Commissioner Hein came to government service with a background in banking and business. He began his career in public service as Ulster County's Deputy Treasurer and was elevated to County Administrator prior to his election as County Executive.
Commissioner Hein graduated with a B.A. from Eckerd College with a concentration in management. He lives in Hurley with his wife and son.